Specification: 250g x 20 bags/carton
made in China
Shelf life: 18 months
Storage method: Store in a dry and cool place away from light, and refrigerate after opening the bag.
And consume it within 5 days.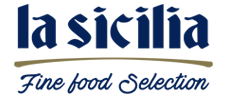 La Sicilia International Trading Ltd is a leading and dynamic distributor of imported food products in mainland China, managing the supply chain according to European standards and with a long term view of the business. Through the experience gained during these years – diligence and know-how, care and love – we added a wide range of products with our brand "La Sicilia – Live Healthy, Live Italian", to promote the real Italian way of living.
La sicilia - Chicken Creamy Pasta Sauce