Packaging: 800g x 6 tin/crt
Origin: Italy
Shelf Life: 12 months

Keep refrigerated from 2℃ to 8℃.
Once opened keep refrigerated from 2℃ to 4℃ and eat it as soon as possible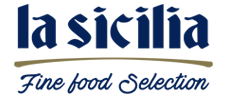 Product information:
The product is a mix of selected hard cheeses and Grana Padano. As soon as they reach their proper seasoning, the cheese wheels are immediately grated in order to preserve freshness and aroma. Fresh grated cheese is immediately vacuum-packed in protective atmosphere, with no dried processing and no additives. It does not get dry. Ideal to garnish first courses – such as pasta or risotto – and flavour second courses. The product is suitable for retail channel.
Established in 1890, La Sicilia Grancucina Grated Cheese is nowadays one of the leader companies in the production and trade of grated cheese.
The company aim is to produce fine quality diary products in the respect of the traditions, giving the right importance to the innovation. Through many quality checks and massive investments on new technologies the company is now able to offer to its customers a long lasting quality freshly grated cheese. Their excellence products, including Grana Padano, Parmigiano Reggiano, PDO Pecorino Romano and other types of aged cheese, are packed in freshness seal packaging and stored according to cutting-edge solutions.
La Sicilia –Hard Cheese Flakes