Packaging: 250g x 16 pcs/crt
Origin: Italy
Shelf life: 12 months

The product should be kept frozen at -18°C.
Once thawed should not be refrozen, but kept in the refrigerator at +4°C and consumed within 3 days.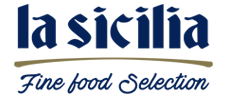 La Sicilia Mozzarella factory is situated in the Italian province of Naples and it is specialized in the production of cheese since more than 200 years. The factory counts on the experience of five generations and 100% fresh milk to offer high quality products to its customers. Despite the factory's big output the main focus is on the respect of traditions. In order to guarantee a high quality standard, the products undergo many quality standard tests during every production phase.
During all these years the factory has been specializing in the production of every kind of stretched-curd cheese, exporting them all around the world.
La Sicilia – Mozzarella Cherry Size