Packaging: 3.75kg x 4 pcs/crt
Origin: Italy
Shelf life: 12 months

Keep refrigerated from 2℃ to 8℃.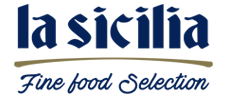 The company started its activity in the late 19th century in Sardinia, then in 1974 it brought its multitude of small dairies scattered around the Sardinian countryside under one roof. High-quality sheep's and goat's cheese, drawing on a longstanding artisan tradition and cutting-edge production technology. Tradition, research and innovation are the cornerstones on which the company has built its success to become one of Italy's leading names in the dairy sector.
La Sicilia – Pecorino Sardo