Packaging: 190g x 12 pcs/crt
Origin: Italy
Shelf life: 24 months

Store in a cool and dry place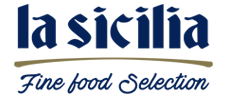 The spicy Sicilian basil sauce factory was established in 1934 and is located in the province of Piacenza, an important agricultural town in northern Italy. The factory has its own land, farmers take shares, and the harvest and processing form its own industrial chain.
More than 55% of the factory's products are exported to Asia, Africa, the United States and European countries. And for many internationally renowned enterprises and other enterprises to provide various types of product production and processing.